1
« am: 27. Oktober 2021, 23:36:12 »
The Monkey Island World is pleased to announce the (re)release of
Alice in ManiaclandLanguages:
English, Italian, Spanish
Author:
DogRat (
AGS forum
)
Spanish translation:
DogRat
Italian translation:
utdefault, Giocherellone (
Monkey Island World
)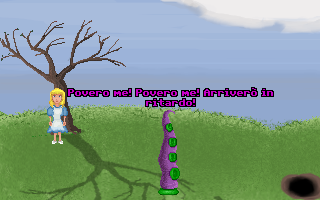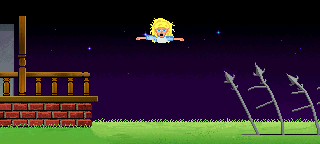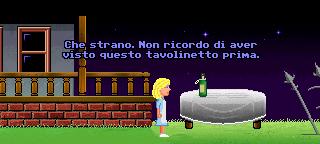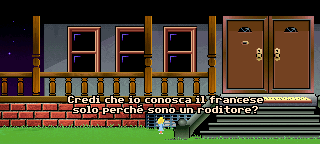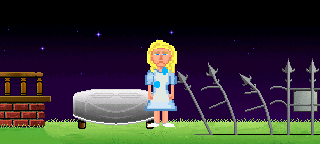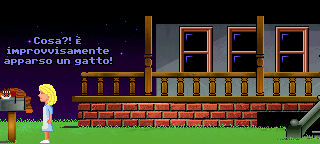 Alice sees a Purple Tentacle running hurriedly towards a hollow tree where he disappears through a passage. Intrigued by its babbling in the heat of the race about a certain "Dr. Fred", she too slips into the hollow of the tree and...
This minigame was made for MAGS January 2019: "Crossover".

Beware! ! ! This game has THREE DIFFERENT ENDINGS: will tou be able to found and solve all of them?
---
The translated game can be downloaded
here
, while at
this link
you can find the full source code.
Moreover,
here
is our thread to talk about the translation and ask for help, if needed.